Important Things to Know
Maintaining your firearm goes a LONG way in ensuring its continued performance and reliability
Statement of Liability/Lead Poisoning Warning
SOL: This firearm is classified as a firearm or dangerous weapon. It is expressly understood that we assume no liability for its resale or unsafe handling under local laws and regulations. Arms Corporation of the Philippines assumes no responsibility for physical injury or property damage resulting from either intentional or accidental discharge, or for the function of the gun subjected to influence beyond their control. Arms Corporation of the Philippines will honor no claims which may result from careless handling, unauthorized adjustments, defective or improper ammunition, corrosion or neglect. Examine your gun carefully at the time of purchase. It should be forwarded immediately to the factory or its sales agent if any adjustment of any kind of required.
LEAD POISONING: DISCHARGING FIREARMS IN POORLY VENTILATED AREAS, CLEANING FIREARMS, OR HANDLING AMMUNIITON MAY RESULT IN EXPOSURE TO LEAD AND OTHER SUBSTANCES KNOWN TO CAUSE BIRTH DEFECTS, REPRODUCTIVE HARM, AND OTHER SERIOUS PHYSICAL INJURY. HAVE ADEQUATE VENTILATION AT ALL TIMES. WASH YOUR HANDS THOROUGHLY AFTER EXPOSURE.
State-by-State Warnings
CALIFORNIA: CHILDREN ARE ATTRACTED TO AND CAN OPERATE FIREARMS THAT CAN CAUSE SEVERE INJURIES OR DEATH. PREVENT CHILD ACCESS BY ALWAYS KEEPING GUNS LOCKED AWAY AND UNLOADED WHEN NOT IN USE. IF YOU KEEP A LOADED FIREARM WHERE A CHILD OBTAINS AND IMPORPERLY USES IT, YOU MAY BE FINED OR SENT TO PRISON. IT IS UNLAWFUL TO USE A MAGAZINE WITH A CAPACITY OVER 10 ROUNDS.
MASSACHUSETTS: IT IS UNLAWFUL TO CARRY ANY MAGAZINE OR BELT WHICH HOLDS MORE THAN TEN ROUNDS, UNLESS GRANTED BY THE BOSTON POLICE COMMISSIONER. IT IS UNLAWFUL TO STORE OR KEEP A FIREARM, RIFLE, SHOTGUN, OR MACHINE GUN IN ANY PLACE UNLESS THAT WEAPON IS EQUIPPED WITH A TAMPER RESISTANT SAFETY DEVICE OR IS STORED OR KEPT IN A SECURELY LOCKED CONTAINER.
NEW YORK: IT IS UNLAWFUL TO CARRY ANY MAGAZINE OR BELT WHICH HOLDS MORE THAN TEN ROUNDS, UNLESS GRANTED BY THE STATE OF NEW YORK. THE USE OF A LOCKING DEVICE OR SAFETY LOCK IS ONLY ONE ASPECT OF RESPONSIBLE FIREARMS STORAGE. FOR INCREASED SAFETY, FIREARMS SHOULD BE STORED UNLOADED AND LOCKED IN A LOCATION THAT IS BOTH SEPARATE FROM THEIR AMMUNITION AND INACCESSIBLE TO CHILDREN AND OTHER UNAUTHORIZED PERSONS.
Safety Precautions
Safety must be the first and constant consideration of every person who handles firearms and ammunition. The person with a gun in his possession has an important responsibility. He/she must know how to use his/her firearm safely:
Always keep the gun holstered except when drawn for a definite purpose.

Always check the gun for live ammunition when picked up, drawn from the holster, handed to, or received from another person.

Never point the firearm at anything you do not intend to shoot.

Never cock the gun unless you are ready to shoot. Do not even insert your finger in the trigger guard until you are ready to shoot.

Avoid dry firing even with dummy cartridges, unless the same is performed on a regular target range or at a known inanimate target.

When holding the gun that is ready to fire, be absolutely certain that it is not pointed at any part of your body or at any person within your immediate vicinity.

Beware of obstructions in barrel. If, when firing, a weak or peculiar report is heard, cease firing and inspect the barrel for an obstruction. Remove magazine then check to insure there is no obstruction in barrel or chamber.

When a misfire or a "dud" is experienced keep the pistol pointed at the target for at least ten seconds before inspecting the gun; a delayed firing may occur.

Remove magazine and then check chamber.

When possible, wear shooting glasses and hearing protectors when firing.

Do not shoot at a hard surface, or water for the bullet can glance off and travel in unpredictable directions with considerable velocity.

Avoid drinking alcoholic beverages when handling the firearm.
WARNING: DO NOT ATTEMPT TO USE ANY FIREARM WITHOUT HAVING A COMPLETE UNDERSTANDING OF ITS PARTICULAR CHARACTERISTICS AND SAFE USE.
WARNING: YOU SHOULD NEVER DEPEND ON A SAFETY MECHANISM OR ANY OTHER MECHANICAL DEVICE TO JUSTIFY CARELESS AND IMPROPER HANDLING.
WARNING: THIS GUN WAS MANUFACTURED TO PERFORM PROPERLY WITH THE ORIGINAL PARTS AS DESIGNED. PLEASE MAKE SURE ANY PARTS YOU BUY ARE INSTALLED CORRECTLY AND THAT NEITHER REPLACEMENTS NOR ORIGINALS ARE ALTERED OR CHANGED. PUTTING A GUN TOGETHER INCORRECTLY OR WITH MODIFIED PARTS CAN RESULT IN DAMAGED GUN, DANGER, AND INJURY OR DEATH. ANY MODS TO FIREARM WILL VOID FACTORY WARRANTY.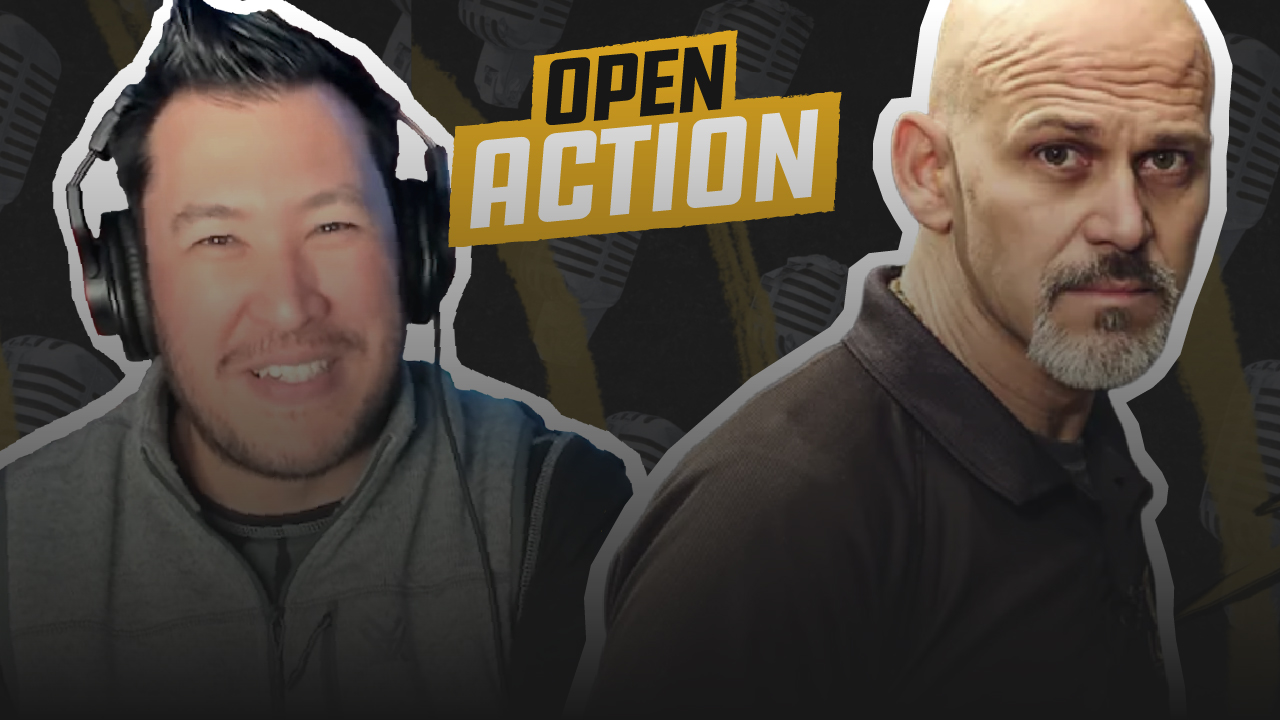 // Open Action
Armscor Open Action Podcast with John McClain - Rob Pincus - Instruction & Production - Episode 2
In today's episode of Armscor Presents Open Action, John is joined by the Owner of Integrity Consistency Efficiency (ICE) Training Rob Pincus. They discuss the ups and downs of developing a new firearm and Rob gives us an inside look at the process.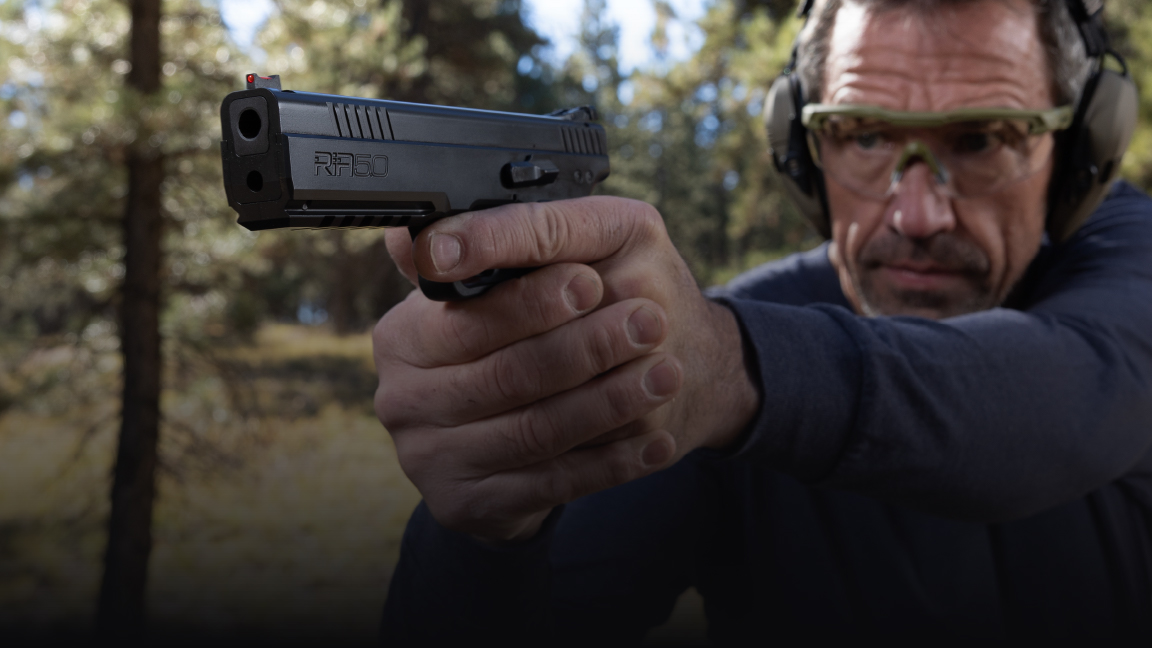 // 1911 Pistols
Learn to Get a Grip on Your Pistol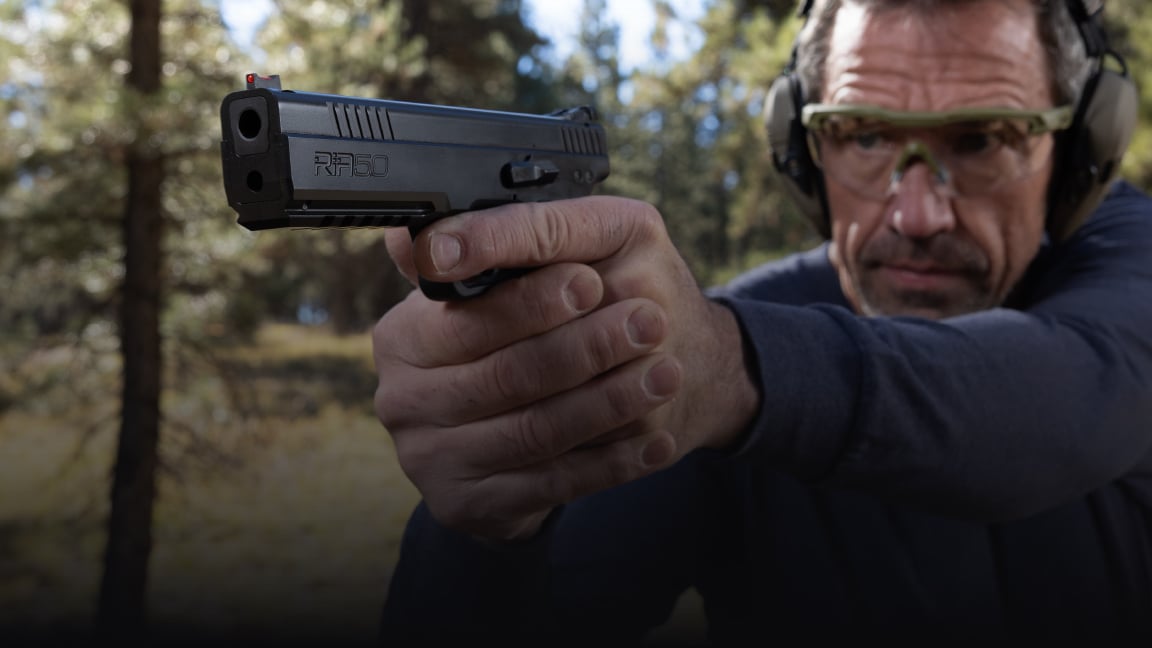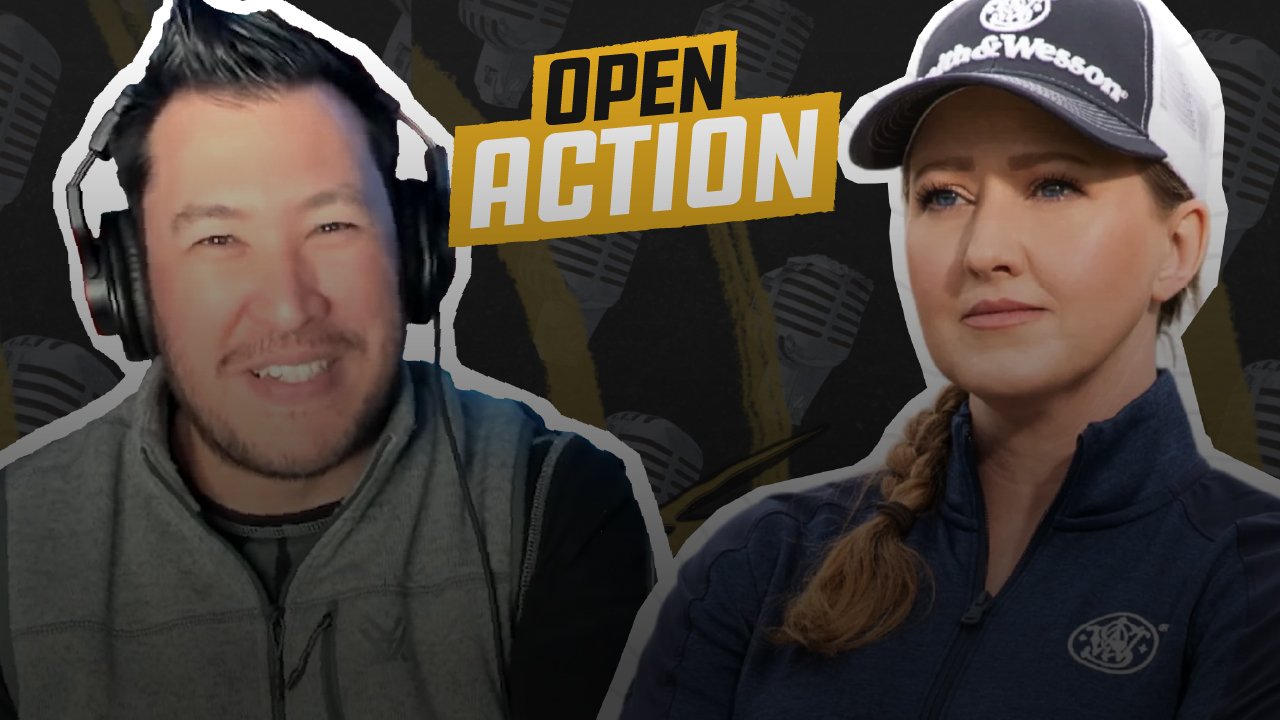 // Open Action
Armscor Open Action Podcast with John McClain - Julie Golob - Professional Shooters - Episode 1
Welcome to Armscor's very first video podcast: Open Action with John McClain. In this episode, John sits down with award-winning American sports shooter Julie Golob. She talks about her time as a decorated competition shooter, how she fell in love with it through her dad and they both talk about their favorite kinds of firearms!