Effective October 2015
Thank you for visiting armscor.com and/or rockislandarmory.com. These Terms and Conditions of Use (the "Terms of Use") apply to this website and its associated services (the "Site"). Armscor Precision International and its affiliates and subsidiaries ("we," "us" or "our") own and operate this Site. BY USING THE SITE, YOU AGREE TO THESE TERMS OF USE; IF YOU DO NOT AGREE, DO NOT USE THE SITE.
By using the Site, you, the user of the Site ("User"), are subject to these Terms of Use. User may not use the Site for any unlawful purpose. We reserves the right to change, modify, add or remove portions of these Terms of Use, at any time. User's use of the Site after the posting of any changes will constitute User's agreement to the modified terms. Therefore, User should read these Terms of Use each time before User accesses the Site. User may print a copy of the Terms of Use Agreement for reference.
Modifications of this Site
User understands and agrees that we may discontinue or change the Site at any time, without notice. Also, User understands and agrees that we may discontinue or restrict User's use of the Site for any reason without notice.
Copyright Protection
The content displayed on the Site ("Content") is the property of us or our licensors, and is protected by U.S. and international copyright and other intellectual property laws.
Trademarks
The Site contains our trademarks and trade names. Third party trademarks and trade names are the property of their respective owners.
Use of this Site
This Site and all of the Content are solely for personal and authorized commercial use, and you may download or copy Site Content only for such limited purposes. Except as may be expressly authorized by us in writing, and except as noted herein, you may not reproduce, publish, transmit, distribute, display, modify, create derivative works from, sell or participate in any sale of or exploit in any way, in whole or in part, any Site Content. This applies to copyrighted Site Content regardless of whether or not a copyright notice appears on such materials, and applies to Trademarks, whether registered or unregistered, and regardless of whether or not a trademark notice appears on such materials. All rights not expressly granted in this Agreement are reserved to us or our licensors.
Links to Other Sites
The Site may contain hyperlinks to websites operated by third parties. These hyperlinks are provided for the benefit of the users of the Site. A hyperlink to a third party website does not imply that we endorse the content on or the business of the hyperlinked website. User is solely responsible for determining the integrity and reliability of the information on the hyperlinked website.
User Conduct
You may use the Site only for lawful purposes and you agree that you shall at all times comply with all local, state, national, and international laws, statutes, and regulations applicable to your use of the Site.
You shall not use any automatic or manual conduct, device, process, software, program, algorithm, methodology or routine, including but not limited to a "robot," "spider" or other similar process or functionality to interfere (or attempt to interfere) with, damage, disable or impose an unreasonable burden or load on, the operation of the Site, or transmit any worms or viruses or any code of a destructive nature on or to the Site.
You agree that you shall not use the Site for any illegal, obscene, abusive, offensive, harassing, improper or objectionable purpose, to sell or offer to sell any goods or services, to conduct or forward surveys, contests, or chain letters, or for any purpose that is prohibited by these Terms. Illegal and/or unauthorized uses of the Site, including, but not limited to, unauthorized framing of or linking to the Site or unauthorized use of any robot, spider, or other automated device on the Site, will be investigated and will be subject to appropriate legal action, including, without limitation, civil, criminal, and injunctive redress.
Except for search engines presenting links to users searching for the Site or Site Content, you agree that you shall not use any robot, spider, site search/retrieval application, or other manual or automatic device or process to retrieve, index, "data mine," scrape, or in any way reproduce or circumvent the navigational structure or presentation of the Site or its contents, unless otherwise permitted by us in writing in advance.
You agree that you shall not use the Site for commercial or business purposes without our express, written, prior permission, including, without limitation, for advertising, marketing, or offering goods or services, whether or not for financial or any other form of compensation, or through linking with or artificially generating traffic to any other web site or web page.
You agree that you shall not use the Site in any way that would adversely affect us or reflect negatively on our goodwill, name or reputation.
We reserves the right to monitor the Site for conduct in violation of this Agreement. However, we specifically disclaims all responsibility or liability for its acts or omissions in doing so.
Disclaimer of Warranties
Although we strives to provide high quality Content, we do not guarantee or warrant the accuracy, completeness or timeliness of the Site Content.
USER EXPRESSLY ACKNOWLEDGES AND AGREES THAT USE OF THE INFORMATION FROM THE SITE IS AT USER'S SOLE RISK. THE CONTENT IS PROVIDED ON AN "AS IS" AND "AS AVAILABLE" BASIS. WE EXPRESSLY DISCLAIMS TO THE USER ALL WARRANTIES OF ANY KIND, WHETHER EXPRESS OR IMPLIED, INCLUDING, BUT NOT LIMITED TO THE IMPLIED WARRANTIES OF MERCHANTABILITY, FITNESS FOR A PARTICULAR PURPOSE AND NON-INFRINGEMENT. WE MAKE NO WARRANTY THAT THE CONTENT WILL MEET USER'S REQUIREMENTS, OR THAT ACCESS TO THE SITE AND THE CONTENT WILL BE UNINTERRUPTED, TIMELY, SECURE, OR ERROR FREE; NOR DO WE MAKE ANY WARRANTY AS TO THE RESULTS THAT MAY BE OBTAINED FROM THE USE OF THE SERVICE OR AS TO THE ACCURACY OR RELIABILITY OF ANY CONTENT. USER UNDERSTANDS AND AGREES THAT ANY DOCUMENT AND/OR DATA DOWNLOADED OR OTHERWISE OBTAINED THROUGH THE USE OF THIS INFORMATION SERVICE IS DONE AT USER'S OWN DISCRETION AND RISK AND THAT USER IS SOLELY RESPONSIBLE FOR ANY DAMAGE TO USER'S COMPUTER SYSTEM OR LOSS OF DATA THAT RESULTS FROM THE DOWNLOAD OF SUCH MATERIAL AND/OR DATA. WE MAKE NO WARRANTY REGARDING ANY INFORMATION OBTAINED FROM ANY HYPERLINKED THIRD PARTY SITE. NO INFORMATION OBTAINED BY USER FROM THE SITE SHALL CREATE ANY WARRANTY NOT EXPRESSLY MADE HEREIN. SOME JURISDICTIONS DO NOT ALLOW THE EXCLUSION OF CERTAIN WARRANTIES, SO SOME OF THE ABOVE EXCLUSIONS MAY NOT APPLY TO USER.
Limitation of Liability
BY USING THE SITE, USER IS AGREEING THAT UNDER NO CIRCUMSTANCE WILL WE BE RESPONSIBLE FOR ANY INFORMATION CONTAINED IN, DISPLAYED ON OR OMITTED FROM THE SITE; ANY PERSON'S RELIANCE ON ANY SUCH INFORMATION, WHETHER OR NOT THE INFORMATION IS CORRECT, CURRENT OR COMPLETE; THE CONSEQUENCES OF ANY ACTION USER OR ANY OTHER PERSON TAKES OR FAILS TO TAKE BASED ON INFORMATION PROVIDED BY OR AS A RESULT OF THE USE OF THE SITE.
USER SPECIFICALLY AGREES THAT WE ARE NOT LIABLE FOR ANY CONDUCT BY USER ASSOCIATED WITH THE SITE, INCLUDING, BUT NOT LIMITED TO, ACTIVITIES RELATING TO DATABASES, DIRECTORIES, COMMUNITIES, RESUMES, USER PROFILES, SURVEYS, CHAT ROOMS, MESSAGE BOARDS OR OTHER SERVICES CURRENTLY OFFERED OR THOSE SERVICES THAT WILL BE OFFERED IN THE FUTURE.
IN NO EVENT SHALL WE BE LIABLE FOR ANY INDIRECT, INCIDENTAL, SPECIAL OR CONSEQUENTIAL DAMAGES, RESULTING FROM THE USE OR THE INABILITY TO USE THE SITE, OR FROM ANY GOODS OR SERVICES PURCHASED OR OBTAINED OR MESSAGES RECEIVED OR TRANSACTIONS ENTERED INTO THROUGH THE SITE OR RESULTING FROM UNAUTHORIZED ACCESS TO OR ALTERATION OF TRANSMISSIONS OR DATA, INCLUDING BUT NOT LIMITED TO, DAMAGES FOR LOSS OF PROFITS, USE, DATA OR OTHER INTANGIBLE PROPERTY, EVEN IF WE HAVE BEEN ADVISED OF THE POSSIBILITY OF SUCH DAMAGES. IN THE EVENT WE ARE FOUND LIABLE, OUR LIABILITY TO USER OR ANY THIRD PARTIES IS LIMITED TO $50. SOME JURISDICTIONS DO NOT ALLOW THE LIMITATION OR EXCLUSION OF LIABILITY FOR INCIDENTAL OR CONSEQUENTIAL DAMAGES, SO SOME OF THE ABOVE LIMITATIONS MAY OT APPLY TO USER.
Indemnity
User agrees to indemnify us against any and all claims and expenses, including attorneys' fees, arising from the User's use of the Site or breach of the Agreement.
Revocation of Access
We reserves the right to revoke User's access to the Site or any use authorizations relating to the Site granted to User.
Governing Law
User acknowledges that the Content contained in this Site is controlled in and originates from the United States. We make no representation that any of the Content is appropriate or available for use in other locations. We have no responsibility for any access to this web site from territories where the Content may be illegal or otherwise prohibited. Users who choose to access this Site from other locations do so at their own risk and are responsible for compliance with applicable local laws.
Any claim relating to the use of Site and any Content shall be governed by the internal substantive laws of the State of Nevada, without regard to its conflicts of laws rules. User expressly consents to the jurisdiction of the state and federal courts of Nevada for any such claim.
Member Account, Password, and Security
If any of the Services requires you to open an account, you must complete the registration process by providing us with current, complete and accurate information as prompted by the applicable registration form. You also will choose a password and a user name. You are entirely responsible for maintaining the confidentiality of your password and account. Furthermore, you are entirely responsible for any and all activities that occur under your account. You agree to notify us immediately of any unauthorized use of your account or any other breach of security. We will not be liable for any loss that you may incur as a result of someone else using your password or account, either with or without your knowledge. However, you could be held liable for losses incurred by us or another party due to someone else using your account or password. You may not use anyone else's account at any time, without the permission of the account holder.
Privacy and Protection of Personal Information
See the Privacy Statement disclosures relating to the collection and use of your information.
Notices and Procedure for Making Claims of Copyright Infringement
We respect the intellectual property rights of others. If your copyright or trademark is being infringed, you may notify us pursuant to Title 17, United States Code, Section 512 (the "Digital Millennium Copyright Act"). All inquiries must be filed in accordance with the Digital Millennium Copyright Act.
Severability
The illegality or unenforceability of any provision of this Agreement shall not affect the validity and enforceability of any legal and enforceable provisions of this Agreement.
Questions
If you have questions about this Agreement you may contact us at:
Armscor Precision International, 150 North Smart Way Pahrump, NV 89060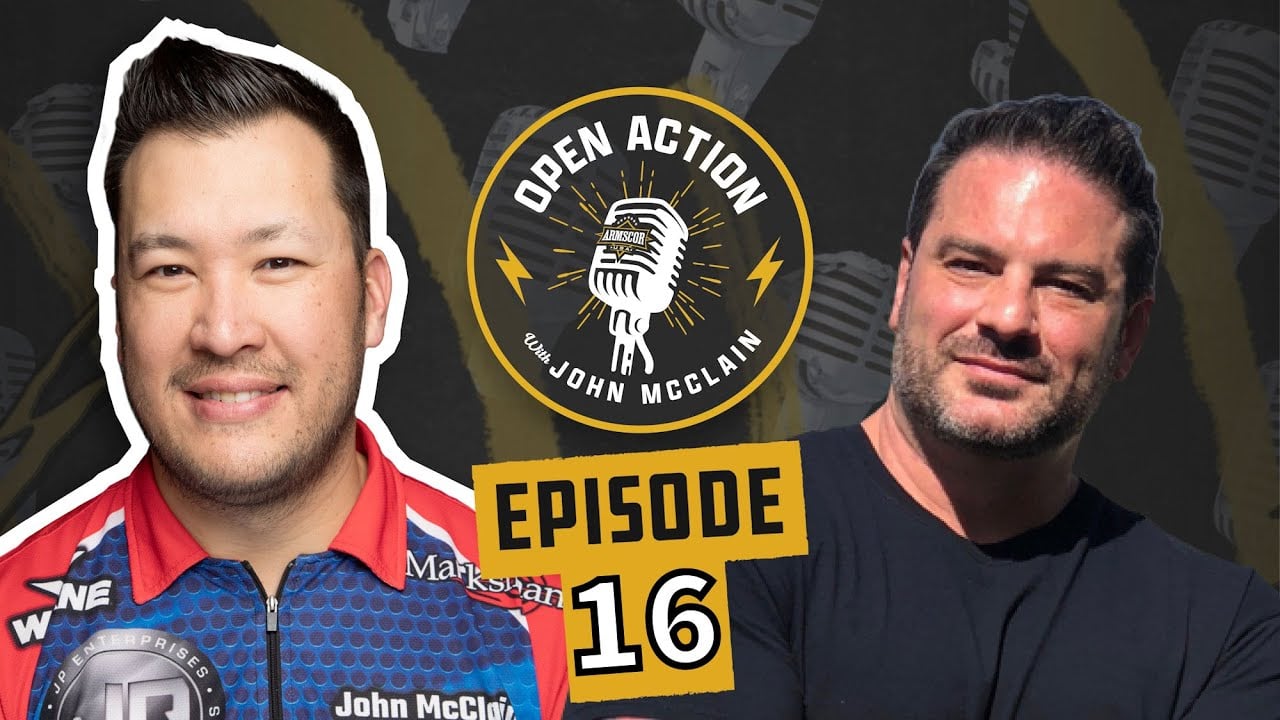 // Open Action
Armscor Open Action Podcast with John McClain & guest Mike Sodini
Welcome to Armscor Presents Open Action with John McClain! The episode, we get into something that is becoming more and more important not just in the firearms world, but in our every day lives. Mike Sodini went from being the president of Eagle Imports to tackling the void when it comes to mental health education and resources.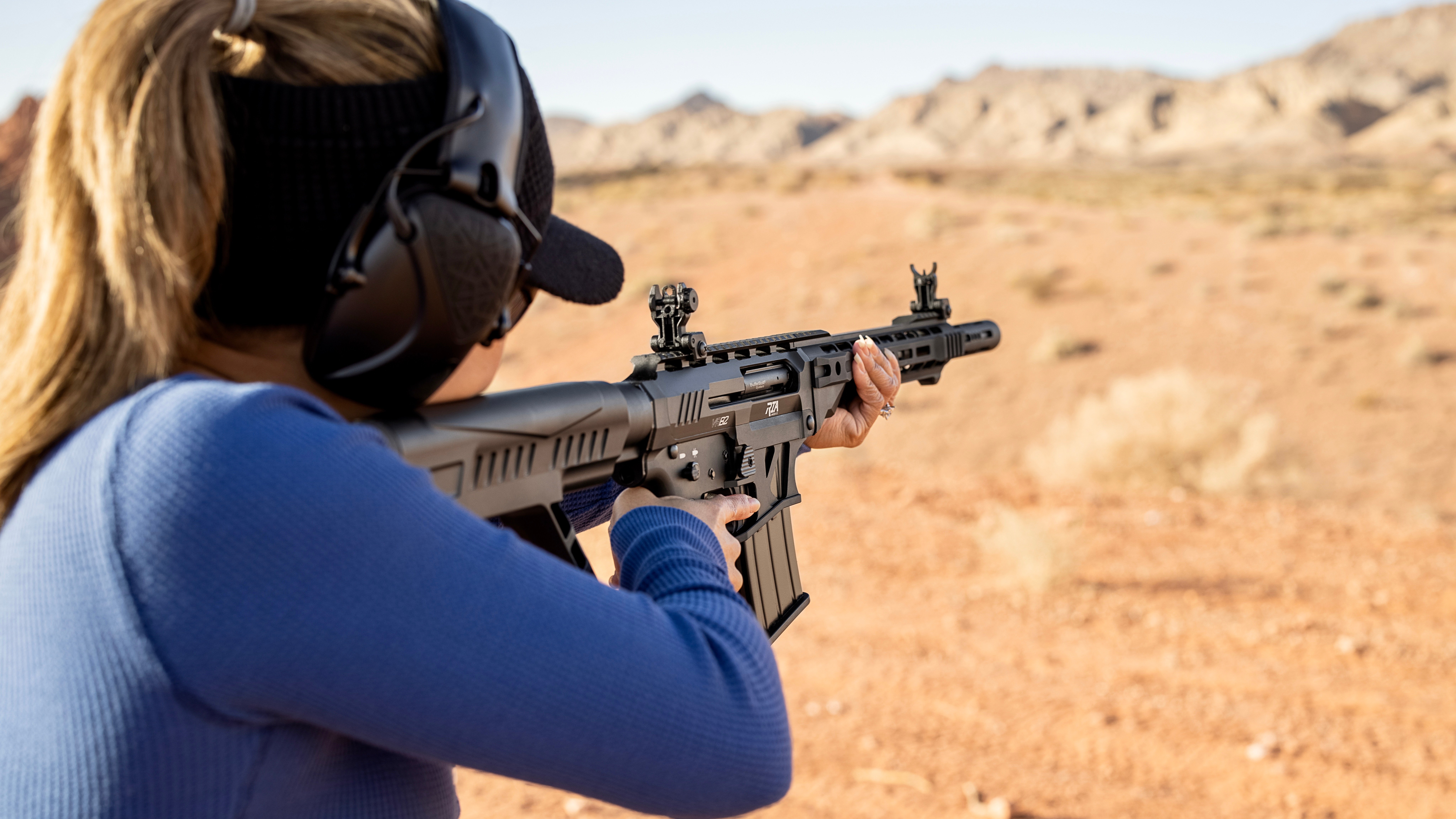 // Home Defense, Shotguns
Rock Island Armory's Shotgun Series: A Comprehensive Guide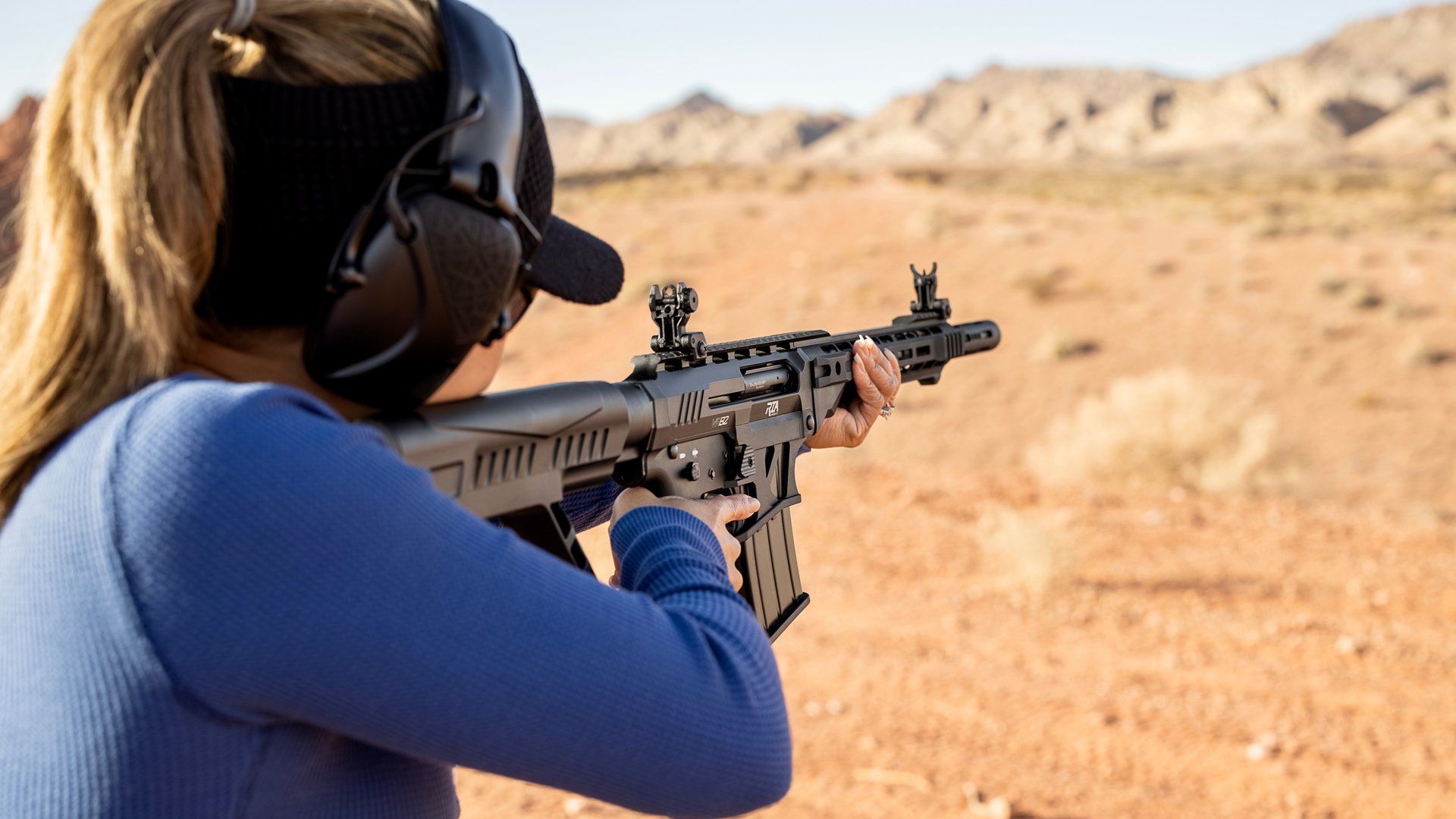 In the world of firearms, few weapons embody versatility and power quite like shotguns. Whether you're a seasoned hunter, a competitive shooter or a homeowner seeking reliable home defense, the right shotgun can make all the difference.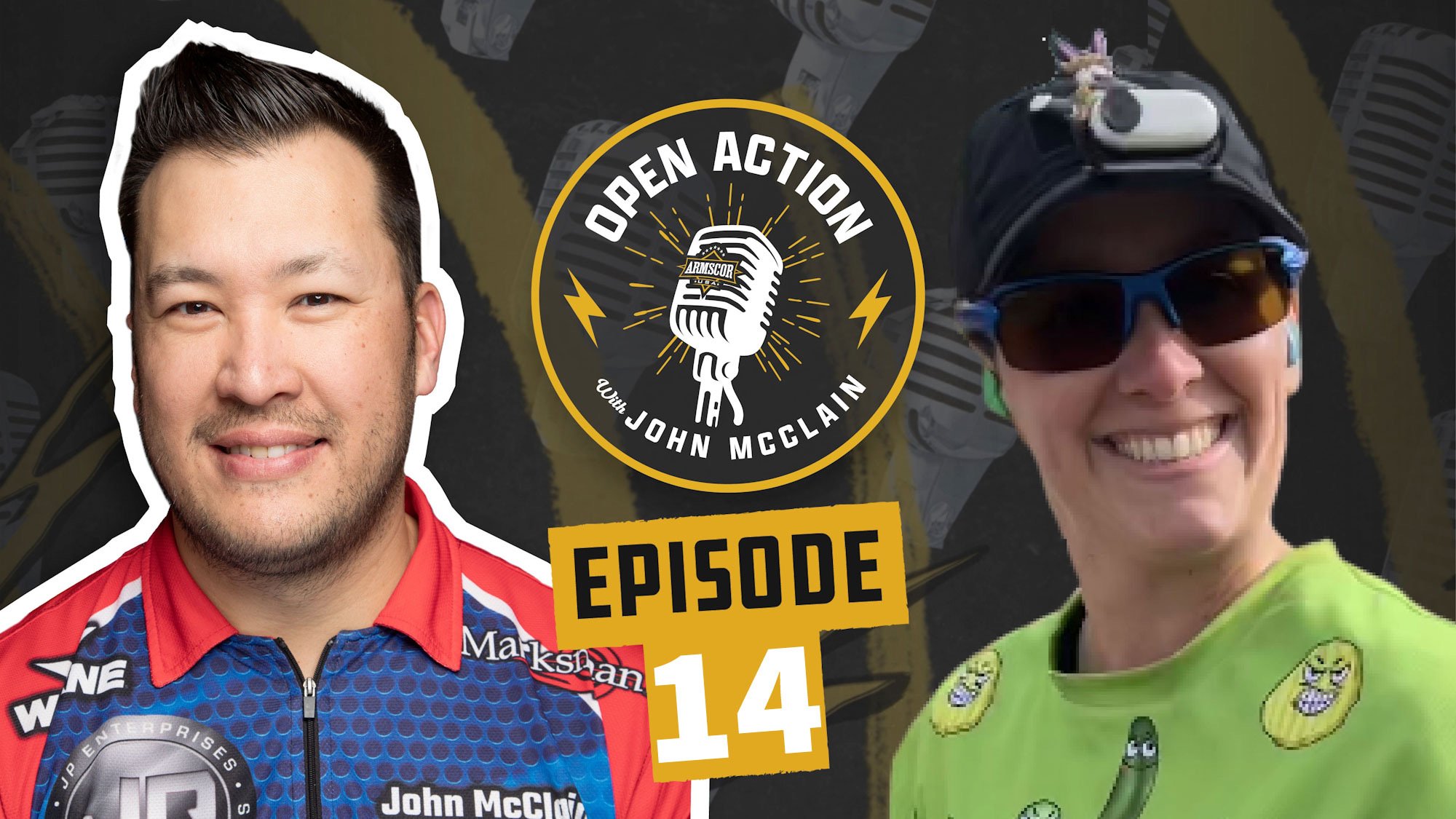 // Open Action
Armscor Open Action Podcast with John McClain & guest Billy Cho
Welcome to another episode of Armscor Presents Open Action with John McClain! Join John as he talks to Billy Cho from Iron Born Armory. Billy went from being a professional breakdancer, to learning how to build AK's from a true master of the craft, to eventually starting his own company building AK's and Custom Knives.